Sau đây là hướng dẫn cách tạo tài khoản email theo tên miền trên Cpanel.
Hướng dẫn dành cho hosting namecheap, tuy nhiên các hosting khác cũng tương đối giống nhau.
Hãy làm theo từng bước dưới đây
1. Truy cập vào tài khoản cpanel của bạn và tim section Email accounts
Log in to your cPanel >> Mail section >> Email Accounts menu: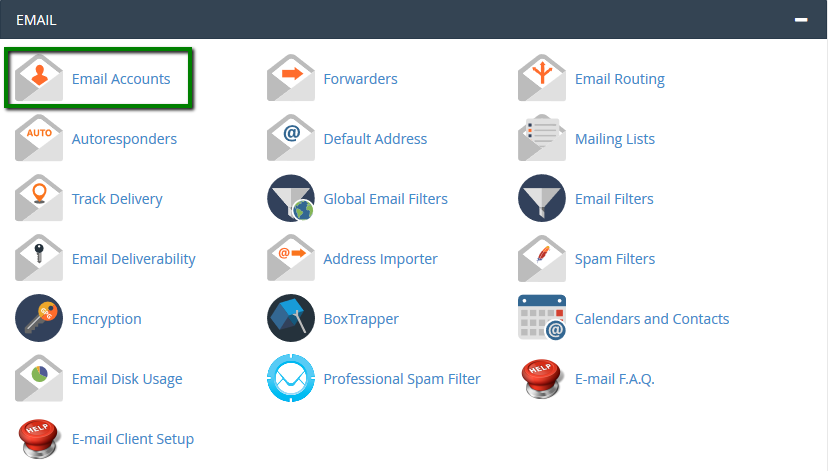 2. Sau đó bạn tìm tới chỗ nào có +Create button thì bấm vào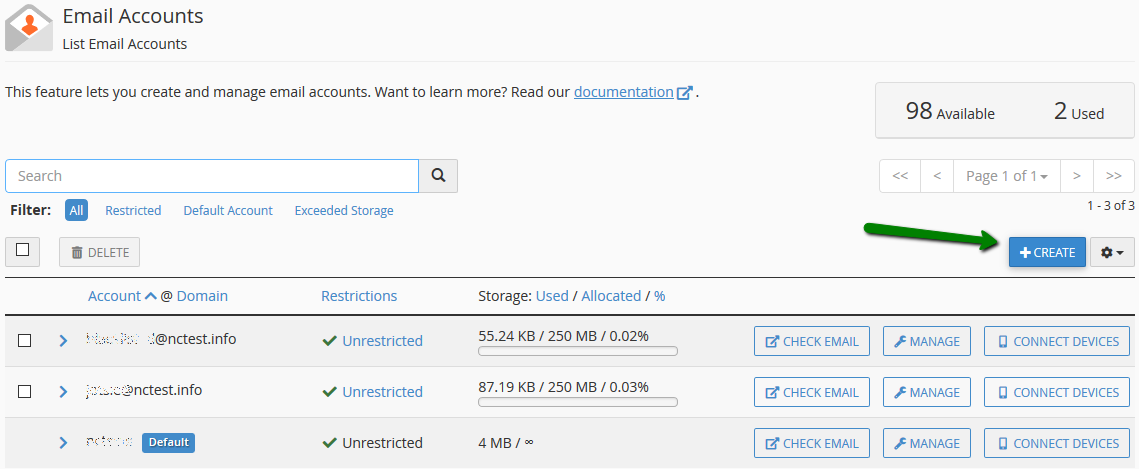 3. Nếu bạn có nhiều domain thì nhớ chọn domain trong drop-down list mà bạn muốn tạo tài khoản email.
Sau đó điền các thông tin như hình bên dưới.
+ Username: tùy bạn chọn
+ Password: Bạn đặt hoặc bạn nhập địa chỉ email thay thế để hệ thống gửi link cho bạn
If you have multiple domains, select the domain you want your email account to be associated with in the drop-down list in the top right corner and enter the desired email.
It is possible either to set the password right away or provide an alternate email (the system will send an email with a password configuration link).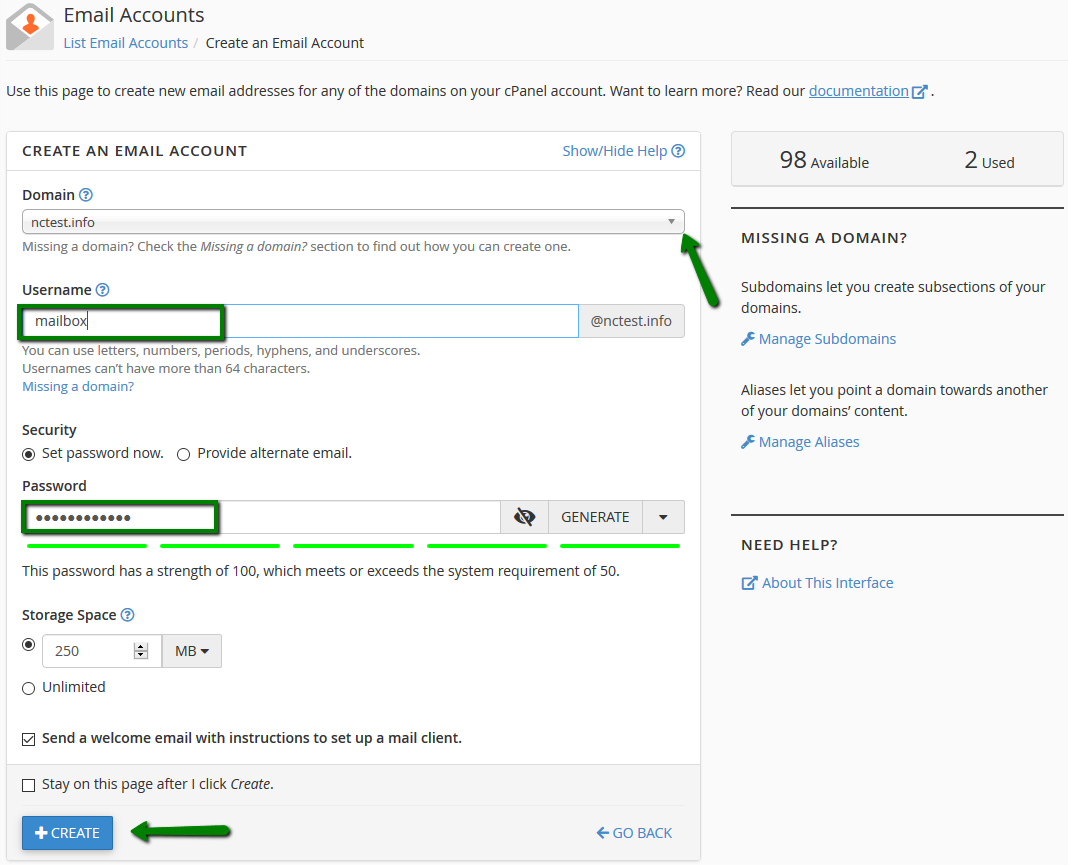 Nhấp chuột vào Create để tạo email.
4. Sau khi tạo xong, bạn click vào check mail để mở giao diện tài khoản email.
To log in webmail, click on Check Email next to the email account in question:

5. Bạn sẽ nhìn thấy biểu tượng giao diện webmail như dưới.
Bạn chọn 1 ứng dụng cho email của bạn. Bạn nên chọn Horde.
Once done, you will see the icons of the available webmail interfaces: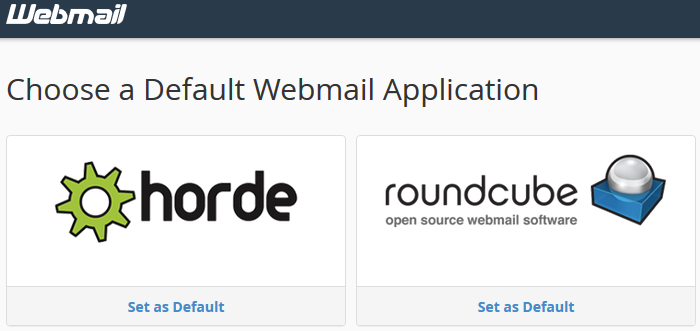 6. Sau khi truy cập thì giao diện như bên dưới
Feel free to choose any access webmail.
Horde webmail interface: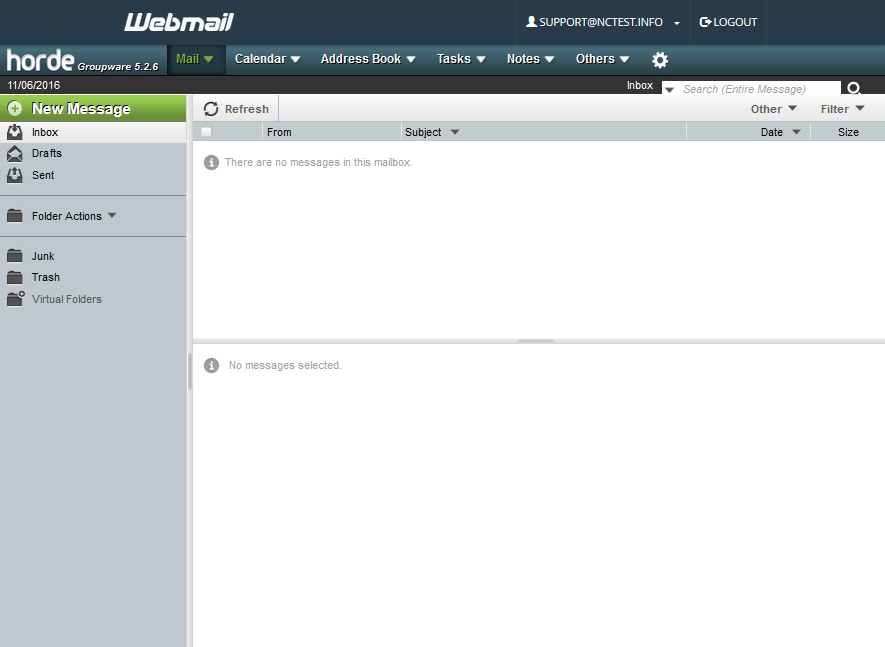 Roundcube webmail interface: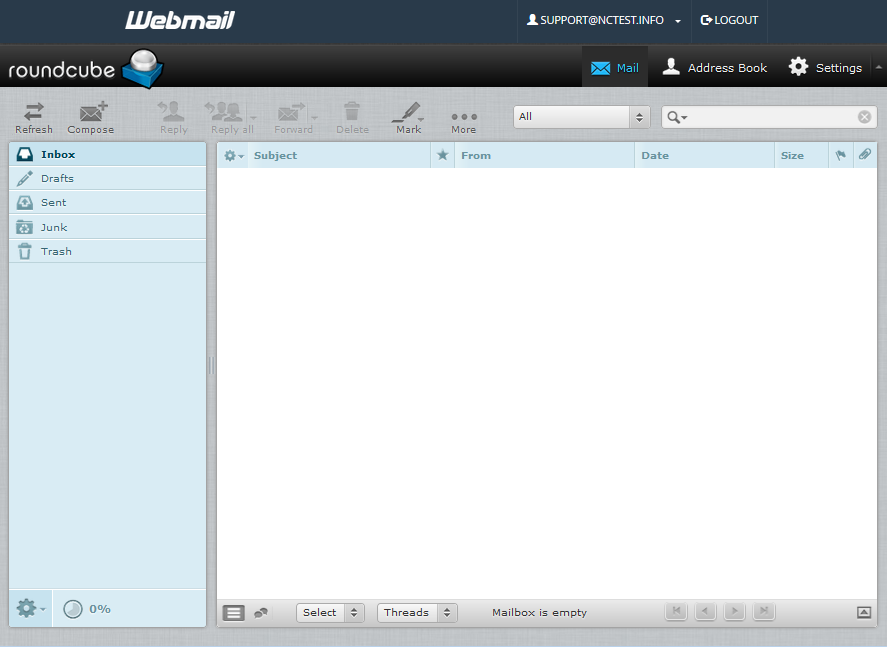 Bạn sẽ truy cập vào email của bạn theo từng tên miền như bên dưới nhé.
https://yourdomain.com:2096
https://yourdomain.com/webmail

Sau khi truy cập vào bạn nhập username và password là vào thẳng giao diện email của bạn.
Sau khi vào giao diện, bạn nên vào forwarder để cài đặt chế độ chuyển tiếp email về gmail cho dễ quản lý thông tin.
Chúc bạn thành công!